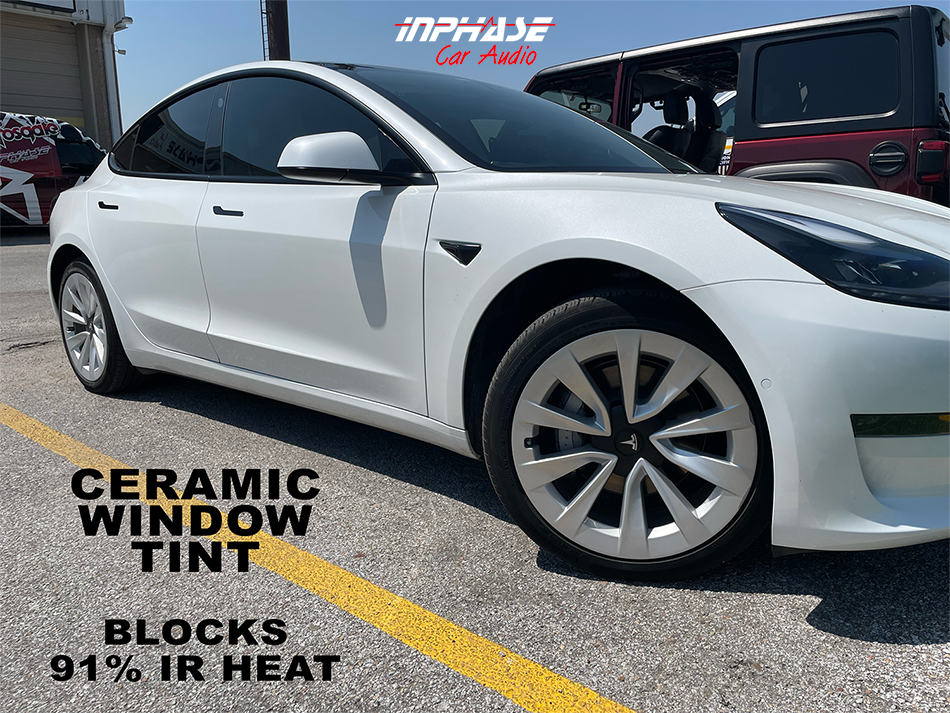 Stay Cool in the Summer!  Block Glare in the Winter!
Window tinting addition provides the comfort, style, and solar protection that help you drive cooler while looking great in your ride.
Benefits of adding window tint…
Furnishing and upholstery preservation
Reduced hot spots and glare
Improved comfort
Balanced climate
Reduced energy demands
Extended HVAC life
Increased privacy
Aesthetic enhancement
Call 402-896-5825 for prices
Check out our Window Tint & Clear Bra
CERAMIC WINDOW TINT EXPERTS 
NANO CARBON CERAMIC WINDOW FILM • WINDOW TINT • CERAMIC WINDOW TINT
Nano Carbon Ceramic window films optimize the advantages of both carbon and ceramic. By reducing the size of carbon particles down to nanoscale, reduced the glare caused by carbon's large size while retaining its incredible color stability, integrating color stable pigment and high purity ceramic into our formula, further enhanced visibility with higher durability and heat rejection than any other automotive window film in Omaha. Lifetime Warranty with all Professional Installation Services.

PAINT PROTECTION FILM INSTALLATION • CLEAR BRA • PPF INSTALLATION PROFESSIONALS
Paint protection film (PPF) is a microthin polyurethane coating formulated to defend your car's paint against various types of damage, including scrapes, dents, and UV rays. The protective film has a top layer composed of an elastomeric polymer material that maintains its natural shape once applied, creating a self-healing effect that helps the coating reform itself after being scratched.
Clear Bra
Clear Mask
Invisible Film
Clear Wrap
Car Protection Film
The standard version of the product has a glossy, satin finish, but matte finish formulas are also readily available. Professional Installation Services are available for any ride!
Call 402-896-5825