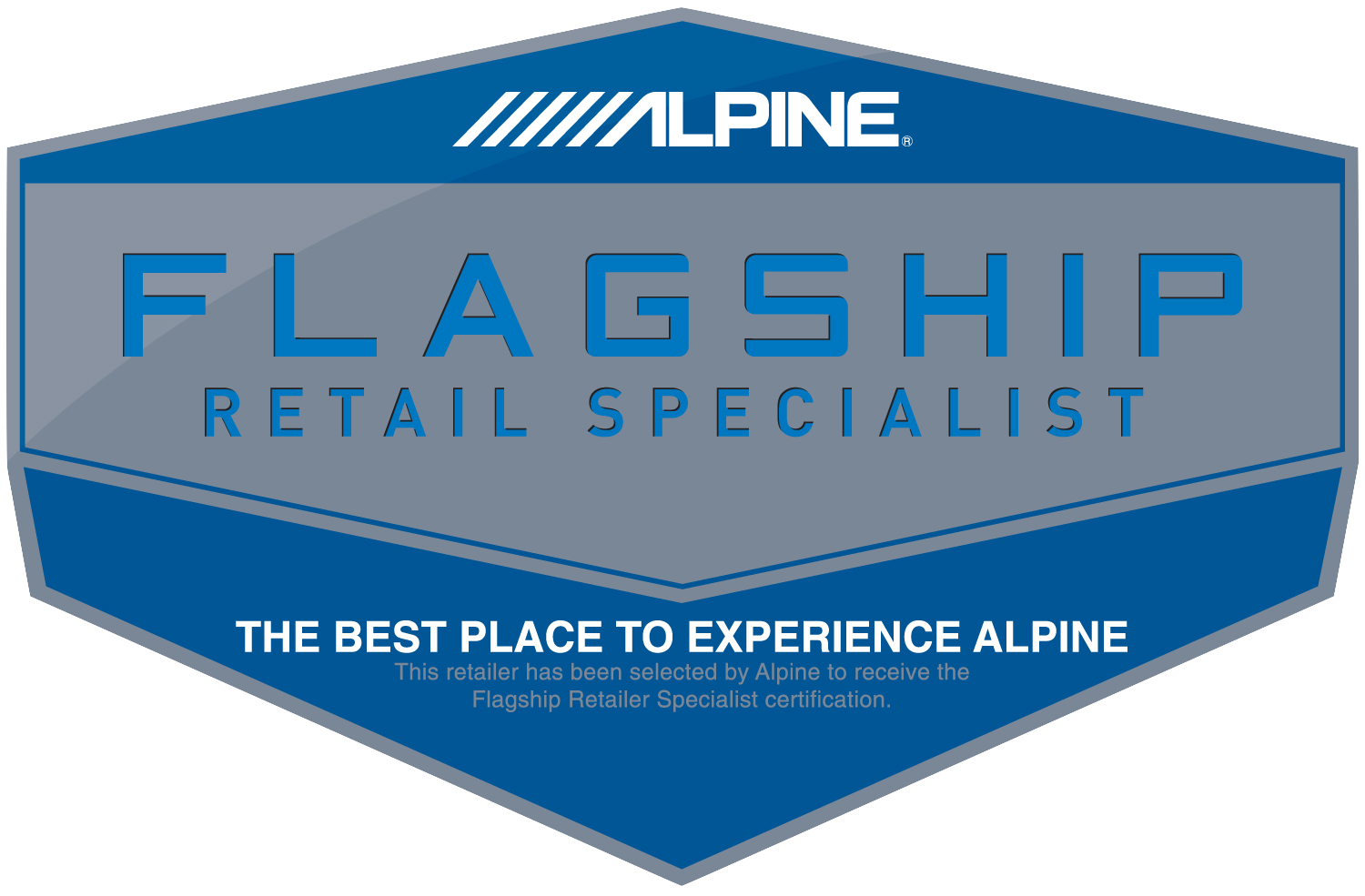 Select U.S. Alpine retailers are designated as Flagship Retail Specialists. These "BEST OF THE BEST" retailers commit to giving you the ultimate Alpine experience.
Alpine USA has selected Inphase Audio as one of their Alpine Flagship Dealers. This is truly an honor. All Alpine Flagship dealers have to meet strict criteria for service, technology, and installation innovation.
We are very proud to be a part of this elite dealer program.  Alpine has set the requirements as the following; installation service expertise, vast knowledge of Alpine Product catalog, in-store merchandising, and an experienced sales team.  Our volume of sales and installation production must meet high-level quota to keep our Alpine Flagship status current as well.
An Alpine Flagship dealer provides several benefits to the customer. The first is the guarantee that Inphase Audio's sales staff has been trained in the latest technologies available. The professional installation staff is up to date on the most modern techniques, and the biggest advantage to the customer is the extra year of warranty on Alpine products, for a total of TWO years!
Inphase Audio has Alpine equipment on display for you to come in and hear the difference!