Description

START, CONTROL & LOCATE YOUR VEHICLE FROM VIRTUALLY ANYWHERE!
A connected vehicle offers convenience and peace-of-mind. Control your vehicle from your smartphone, check in to see everything is as it should be, and track your tracks.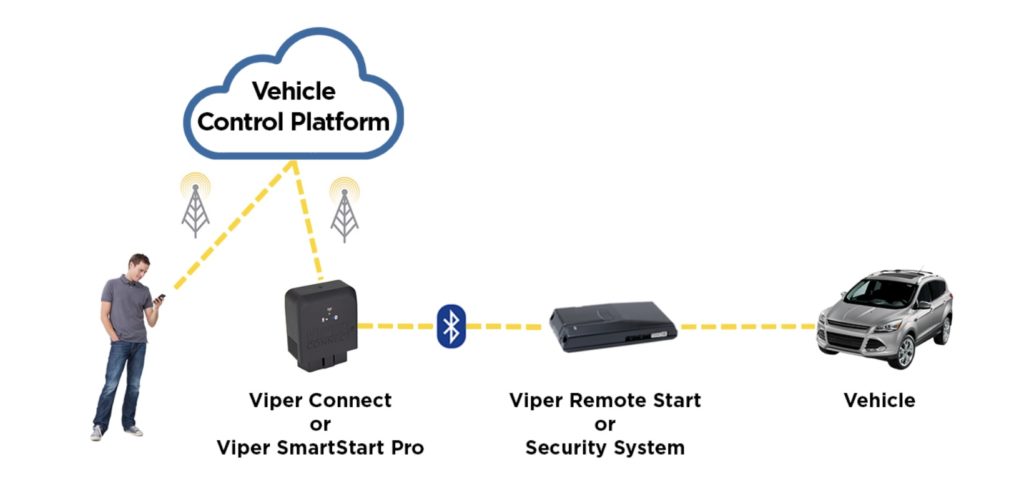 How Does Viper SmartStart Work?
Viper SmartStart connects you to your vehicle through your smartphone.
Our Vehicle Control Platform (VCP) uses the latest technologies – so you're always connected. The Viper SmartStart device in your vehicle communicates through its built-in cellular modem. Your smartphone just needs a cellular signal or Wi-Fi. These connections, made possible with a Viper SmartStart service plan, enable you to find and control your vehicle, check its status, and receive alerts.